Ball of Confusion 10
2022
oil pigment stick on panel
12 x 12 inches
Ball of Confusion is a series of oil pigment stick paintings on panel that is constructed of many layers of transparent and opaque paint as a circle contained within the square panel. When we see a circle inside a square it has many meanings as a metaphor. Traditionally the circle represents infinity and unity while the square is a symbol of the material or physical world which has many things that come in series of four such as earth, air, fire, and water. Attempting to square a circle in math can mean to attempt a seemingly impossible task such as world peace as a metaphor. Spiritually to square a circle can mean to see in all directions and to be completely free metaphorically. An ocean world is a type of terrestrial planet that includes water as mist, subsurface ocean, or fluid on its surface. Our planet Earth is an ocean world with the ability to originate and host many forms of life. Eternity and time are metaphors of both a physical and spiritual world explored in Ball of Confusion.
Keywords:
abstract, oil pigment stick, printmaking, photography
Leslie Ford is an abstract painter whose practice embraces printmaking and photography. She holds a BFA in Design from Carnegie-Mellon University and completed a summer residency in Painting and Mixed Media at the School of Visual Arts in New York City. Based in New York, Leslie is an Art File Member of the Painting Center of New York City, a Rose Member of New York Artists Equity Association of New York City and an Artist Associate Member of the Ink Shop, Ithaca, NY.
"My painting practice is about layers of understanding and vision. I have a strong interest in mirage as an experience. Sensory distortions, perceptions and deceptions are present in all my work. What we see or think we see may or may not be physically present but could still be an experience."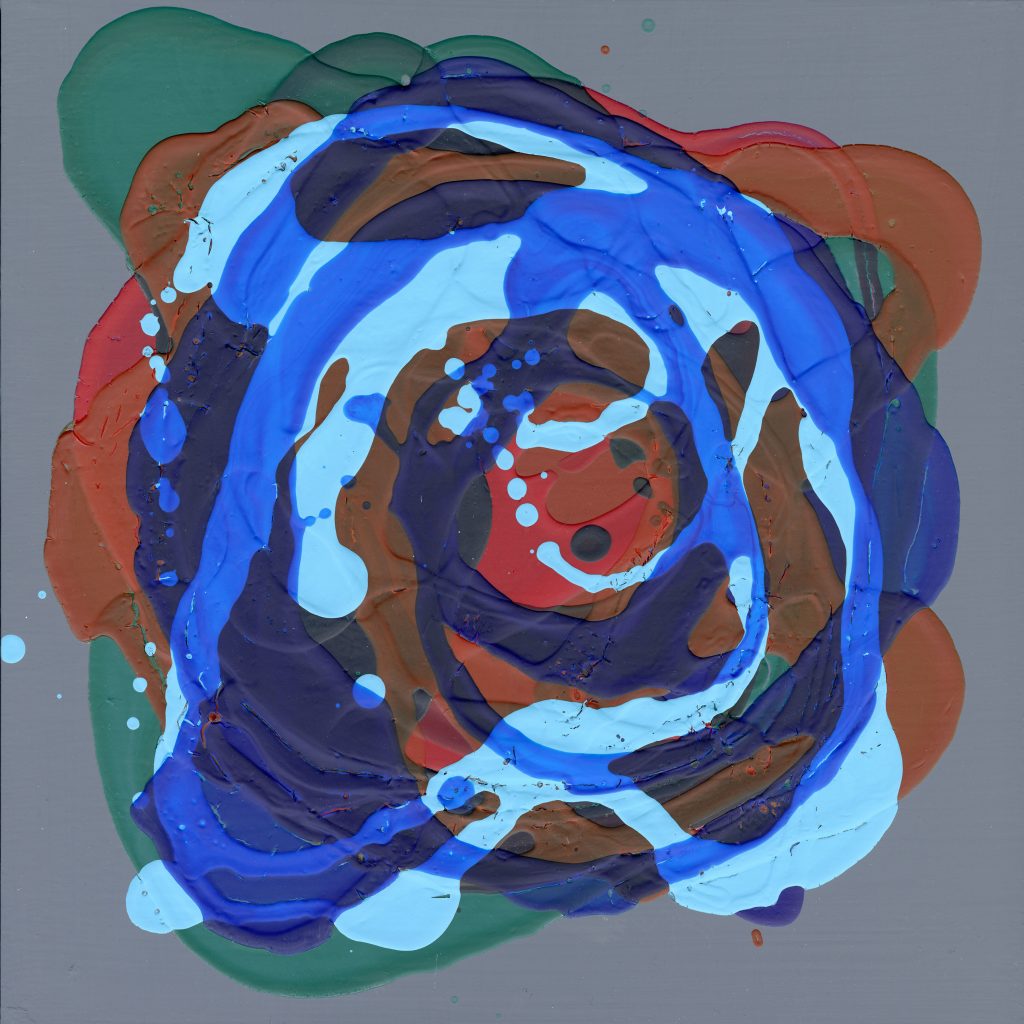 Water Table Grey 7 Chesapeake Bay
2021
Acrylic on panel
12 x 12 inches
Exhibition Catalogue:
November 2021 Title
Info
Infor
Exhibition Catalogue: Title
Info
Info
Exhibition Catalogue:


Title
Info

Exhibition Catalogue:


Title
Info
Exhibition Catalogue:
Title
Info
Exhibition Catalogue: