Obiora Vincent Nwankwo was born in Lagos State, Democratic Republic of the Congo in December 1992, and hails from Anambra State. Holding a higher National degree in fine art, Obilala Nwankwo's practice boarders around solving the problems the world of today gives and also promoting the African culture with his stylized masking figurative work. Nwankwo has exhibited in spaces like Vivid Exclusive Art Gallery in Nigeria, Artdax Art Gallery in London, Art Number 23 Art Gallery in London, The Holly Art Gallery, and many more. Nwankwo was the Artdax Art Competition 2020 third runner up.
"In the world surrounded by beauty and chaos I dream to be part of the former, I create my world of beauty without boundary. And also give lives to a dead thought."
Other archived works by this artist.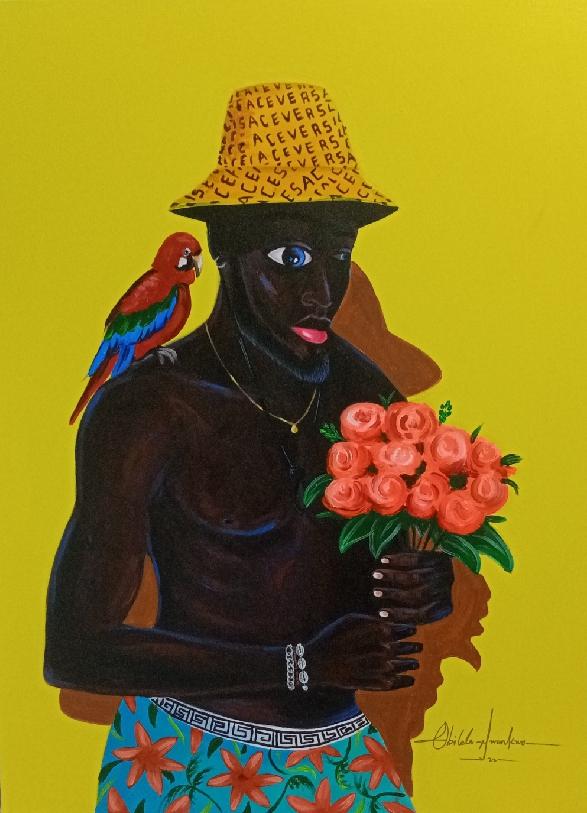 I Always Deserved Flowers
2021
acrylic on canvas
48×36 inches
Anambra State, Nigeria