Exhibition Date:
March 2022
Comment:
"This is an experimentation in pattern and abstract print; I prefer creating abstract as it frees me to be more emotionally expressive in my work and not bound to preconceived guidelines."
Dimensions:
30 x 22 inches total
(each monoprint is 15 x 11 inches) 
Keywords:
Abstract, Monoprint, Paper, Pattern
Out of Frame Series in detail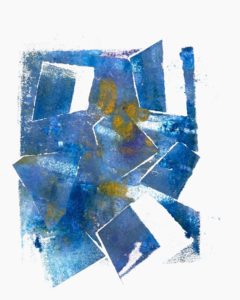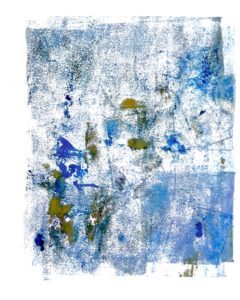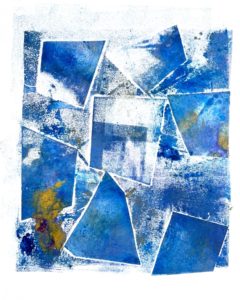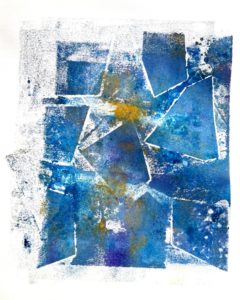 Erin Williams is a Black artist and creative currently based in St. Louis, specializing in drawing, abstract acrylics, and printmaking. Williams has been featured in various newsletters and sites, leads workshops and painting classes, and is currently earning a MFA in Illustration and Visual Culture program at Washington University in St. Louis.
"From a technical standpoint, I make each of my monoprints using oil paint and plexiglass, rolled and pressed on to watercolor paper. Printmaking is a process that I have heavily gravitated towards in 2021, and have unlocked a new sphere of creativity after exploring acrylic abstracts and drawing. In creating each work, I am most inspired by preserving floral beauty, creating abstracts, and the rust process that takes place due to natural weathering on metals in urban environments. The impressions that come through really speaks to me, and have permeated my psyche in a way that creates the most unique and transformative type of work."
Other archived works by this artist.