Abstract painter Virginia Cramer explores space and placein multiple ways. The use of color and composition enhances both the psychological and domestic spaces of the female experience, and spaces in the natural world. Her pomegranates explore internal space through the use of color, composition, and texture, inviting multiple interpretations of an ancient symbol, as well as concepts related to individuality.
"I work primarily in mixed media and paint. Inspiration comes from my inner world, memories, personal history,  ideas about the female experience and a deep love of the natural world. I experiment with different styles, techniques and materials, expressing ideas that have personal meaning, or that I find interesting or beautiful. My work often moves between realism and abstraction."
Virginia Cramer lives and works in Chelmsford Massachusetts where she taught high school and middle school art for 16 years. She has studied at the Massachusetts College of Art, Boston's MFA Museum School, The de Cordova Museum, The Danforth Museum, Montserrat College of Art,  the University of Massachusetts Lowell, and privately.
virginiacramer.com
@virginiacramerart123
Summer / Fall Exhibition Catalogue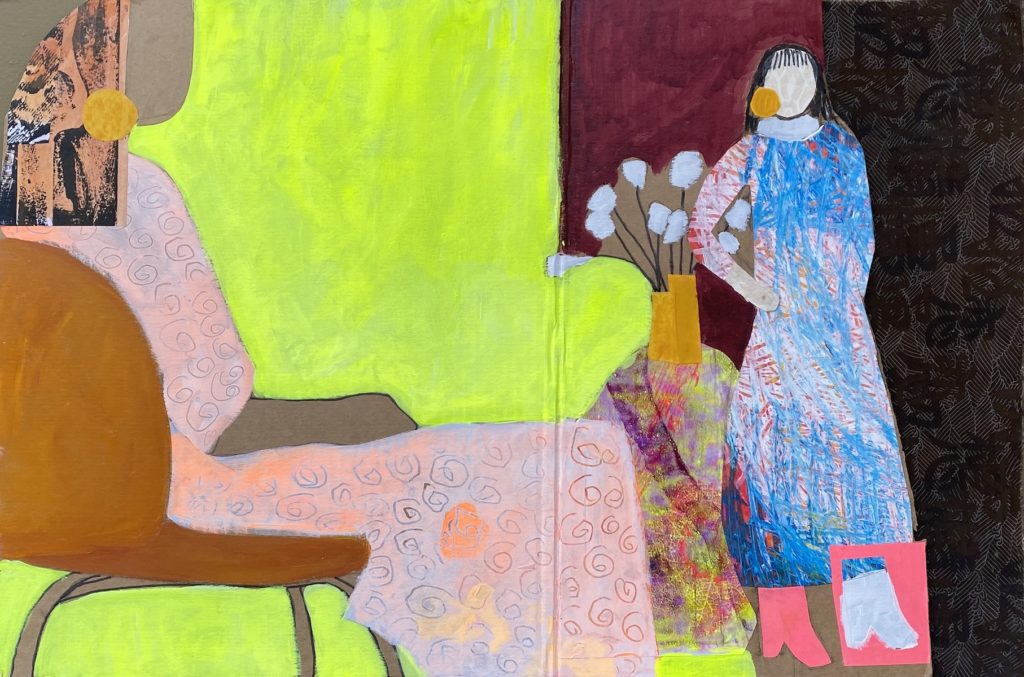 A Conversation
2023
Mixed media on cardboard.
22 x 23 inches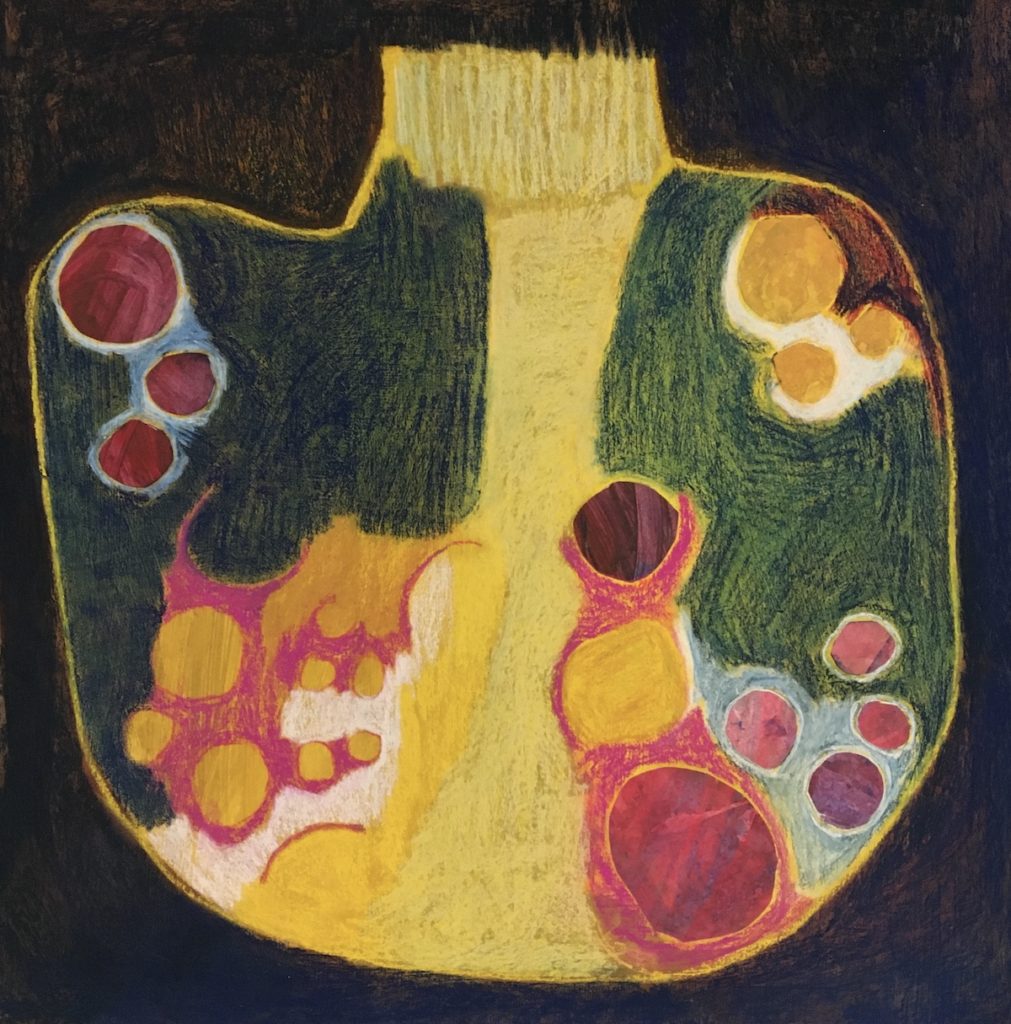 Pomegranate 2
2022
Pastel and collage on Arches watercolor paper.
22 x 22 inches
"Pomegranates have had symbolic significance in many cultures and religions throughout history. They have represented fertility, prosperity, and both life and death. The pomegranates in this series are informed in part by these associations. Additionally, each pomegranate has its own unique arrangement of seeds, much like a fingerprint. These pomegranates can also be interpreted as individuals, and the different aspects of our unique natures, representing emotional states of being, as well as our mortality and the connections we have to the past and the future."             –Virginia Cramer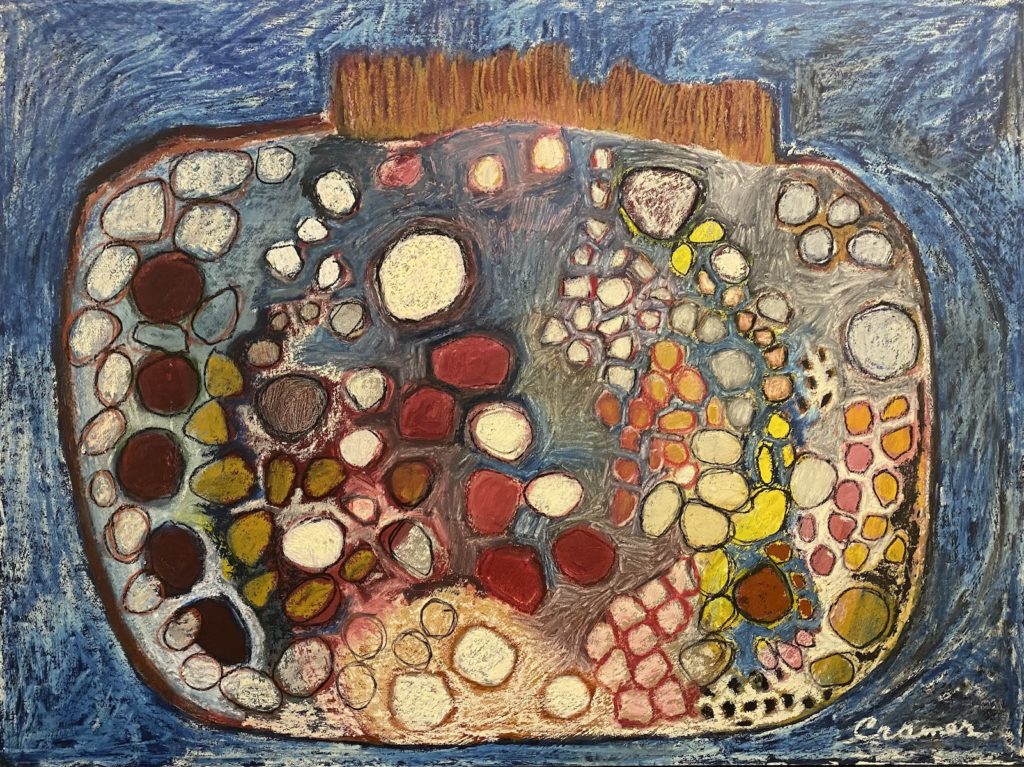 Pomegranate 4
2022
Oil pigment stick and charcoal on watercolor board.
30 x 40 inches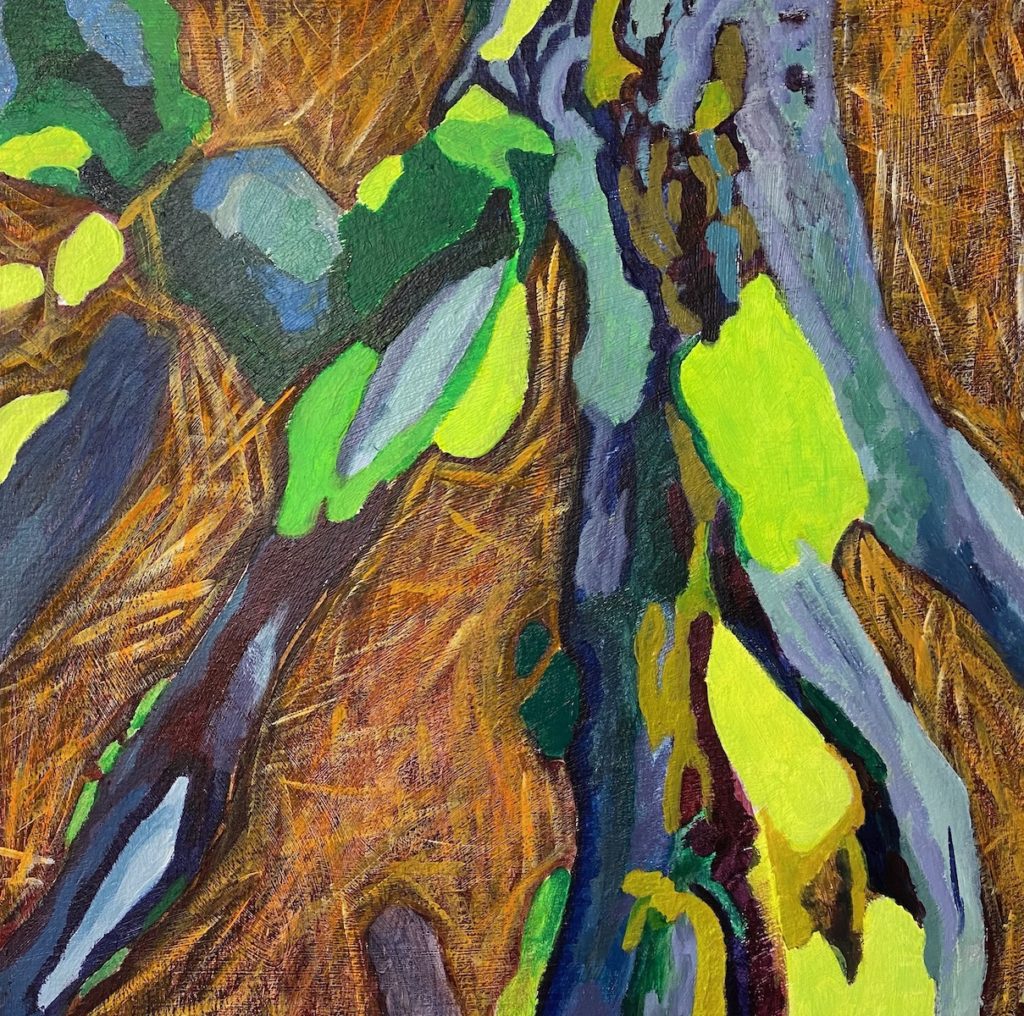 Sacred Ground 1: Roots and Rocks
2022
Acrylic on watercolor board.
12 x 12 inches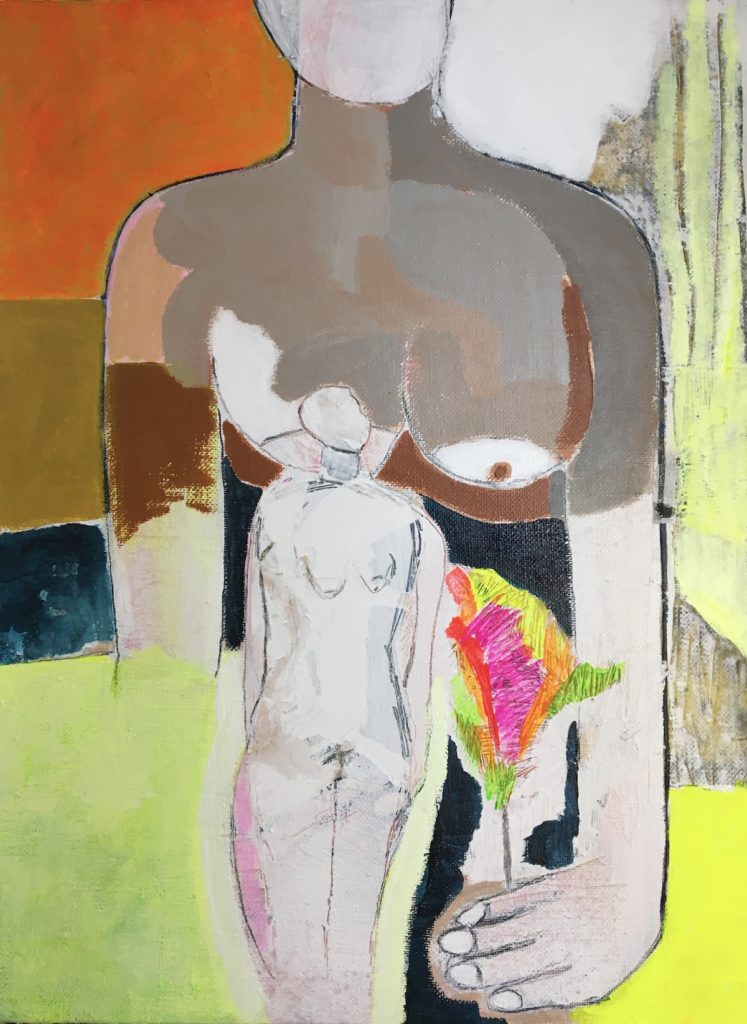 A Gift
 2022
Mixed media on linen.
24 x 18 inches