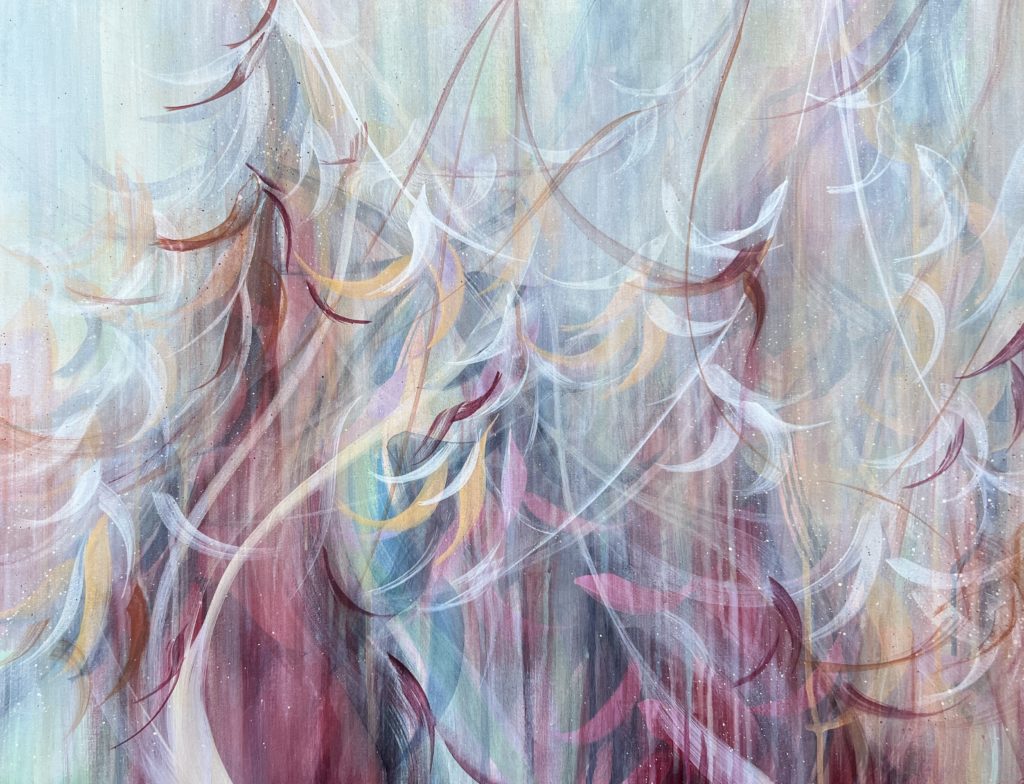 Sarah Hessinger (b.1975 in Buffalo, New York) is a contemporary abstract painter. Attending the Maryland Institute College of Art & Design before heading west, Hessinger later studied at The California School of Herbal Studies. Living on the west coast for years, she became immersed in ethnobotany, gardening, and physiology. This time would solidify her obsessions with botany, herbalism and mycology. Hessinger's work has been shown in Seattle, Portland, Maui, Chicago, San Francisco and is in many private collections. She strives to create and inspire conversations about our natural world, the changes that are taking place, and how we can become better stewards of our internal and external ecosystems.
"I create wall-size acrylic on canvas paintings, intimate mixed media pieces, and drawings. My visual language allows for glimpses into symbiotic relationships and the forces in nature. Uniting movement, emotions, and memories, these all become translated into brush-marks, color, and rhythms. Rotating multiple pieces in a session amplifies the diverse characteristics of acrylic paint and its fascinating capabilities."
www.sarahhessingerart.com
@sarahhessinger
Summer / Fall 2023 Exhibition Catalogue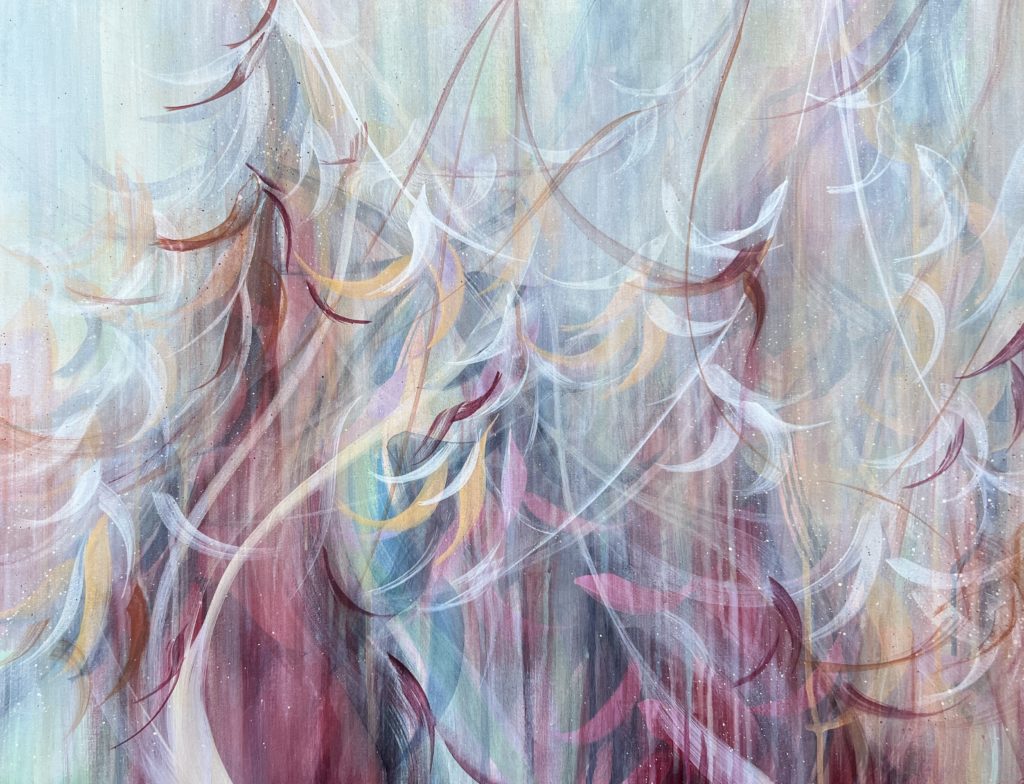 Dreamstates
2022
Acrylic on canvas
22 x 28 inches
Created in the jungle on east Maui. Dream-states is an ethereal interpretation of the jungles sounds and movement.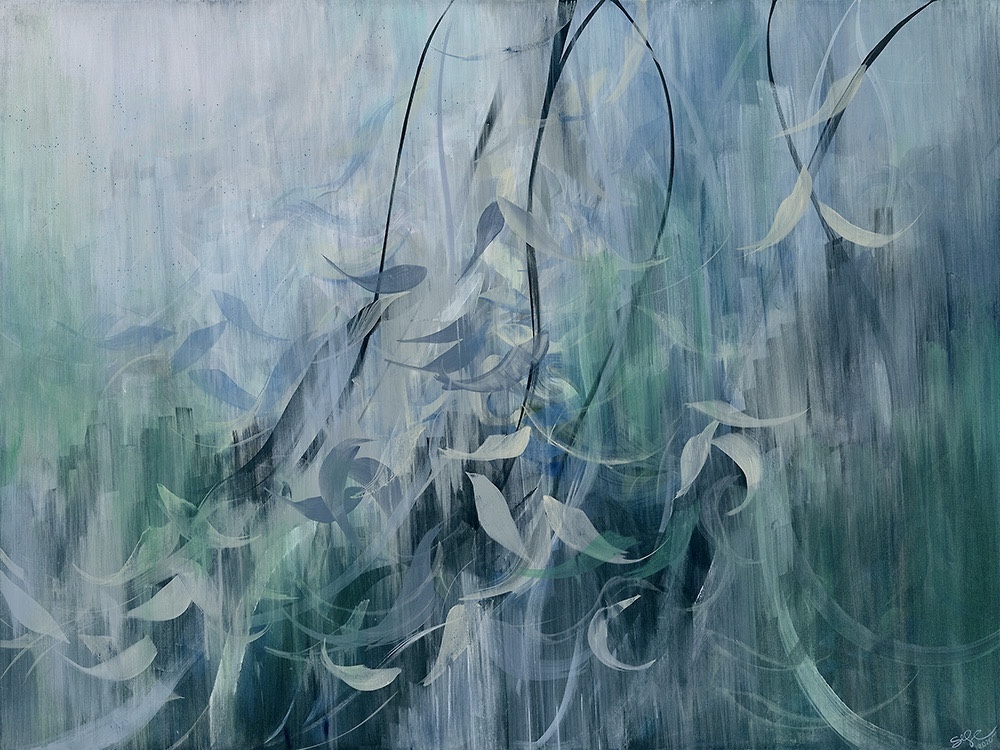 Tethered
2020
Acrylic on Canvas
36 x 40 inches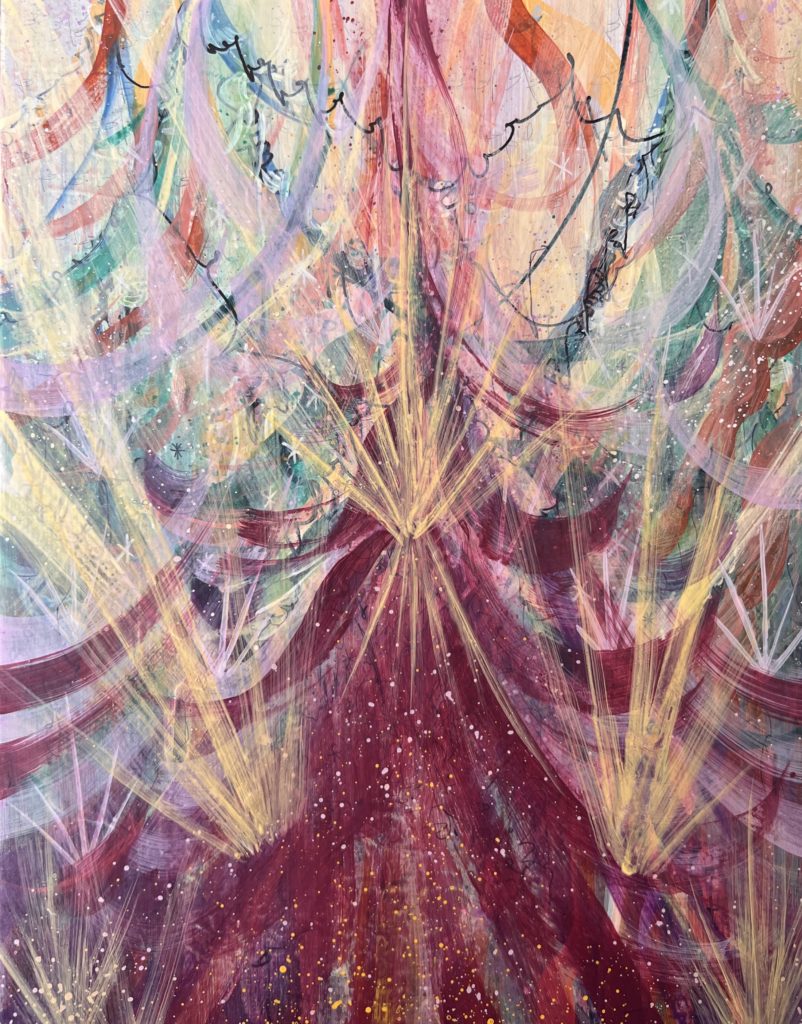 Traveling Through
2023
Acrylic on Canvas
14 x 11 inches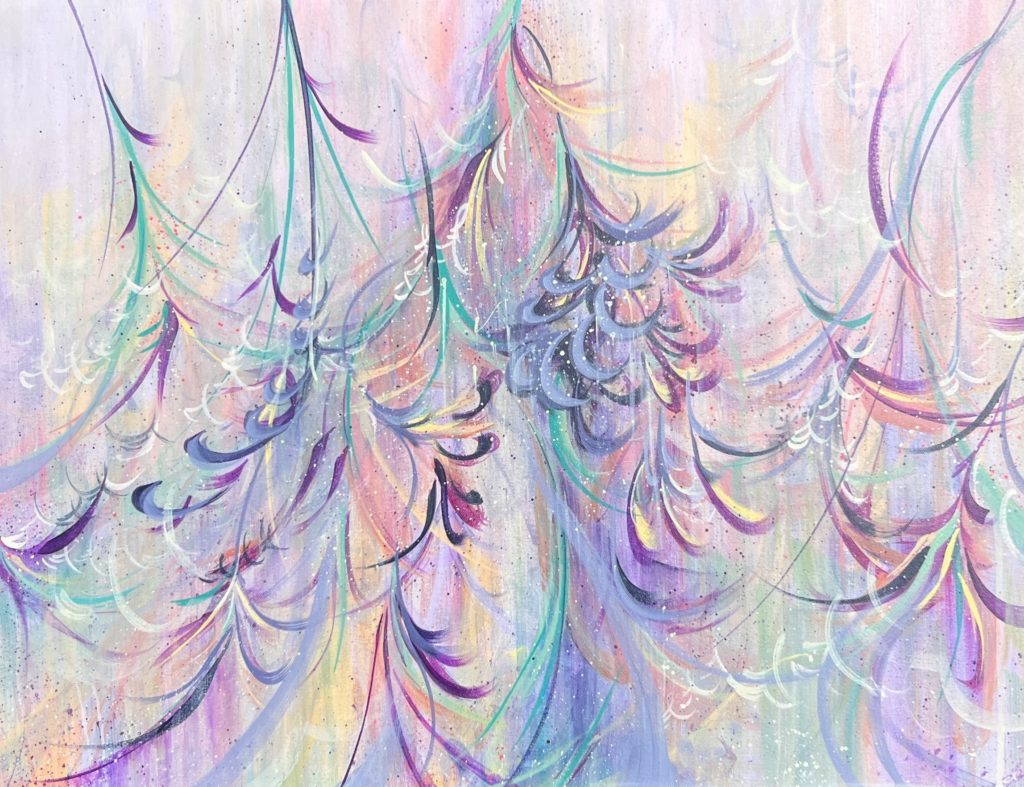 Jungle Chorus
2023
Acrylic on Canvas
22 x 28 inches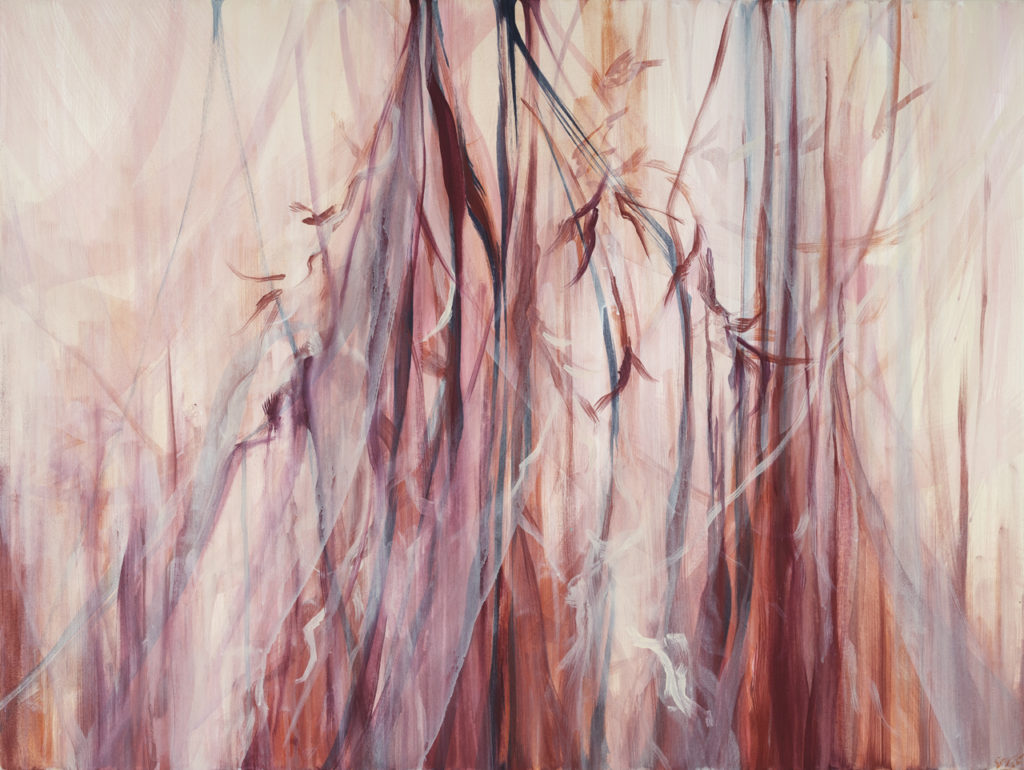 Ancient Voices
2022
Acrylic on Canvas
30 x 40 inches