Shadow, Beit HaShemesh
2023
Charcoal, conte, and pastel on paper.
24 x 30 inches
"I love charcoal for its immediacy, its responsiveness, and its surprises. I work from what I can see. In "Shadow, Beit HaShemesh," I was drawn to the beautiful yet haunting shadows cast by towering palms onto the tiled floor of the courtyard I circle endlessly with my younger sister, as she fades into Early Onset Alzheimers. The name of the place where she lives translates as "House of the Sun."
Laura Lou Levy has shown her work for decades in galleries, nonprofit spaces, and museums, and been featured in publications including The New York Times, The New Yorker, and American Artist. Collections include Seagram, Dow Jones, and the National Portrait Gallery. A native of Kentucky, she holds a BA Fine Arts from IU Bloomington and Universidad Complutense de Madrid, and MFA Painting from Pratt Institute. Her studio is at Manufacturer's Village in East Orange, NJ.



"My work is specific to place: I hike and climb there, in locations as disparate as the Red River Gorge in my native Kentucky, the dramatic coasts of Cape Breton-Nova Scotia, New Brunswick and Newfoundland, the majestic intimacy of Quebec's Gaspesie, the endlessly beautiful Everglades, Vancouver Island, and many years exploring coastal Maine. More recently I discovered the sublime Oregon coast."
"I explore space in my drawings – negative space, how it pushes up against, and how it reaches deep. Surface is important to me, and the calm shapes land and water make: the dark swell and curve of a mountain, the hard pull of shadow and stone, the distant undulation of a watery horizon, a river's meandering sway. These images invade and inhabit me, as the work hovers and dips between realism and abstraction. A couple of years ago, I started to look up, and the Cloud Series began unfolding. In the Cloud Series, I lose my body. I invite the viewer to dive with me into the depth and mystery, the ever-changing curl and swell of cloud and sky; to trace the sharp, delicate arcs of electric connection; to swim, dance, float, and get lost in the blue."
Summer / Fall 2023 Exhibition Catalogue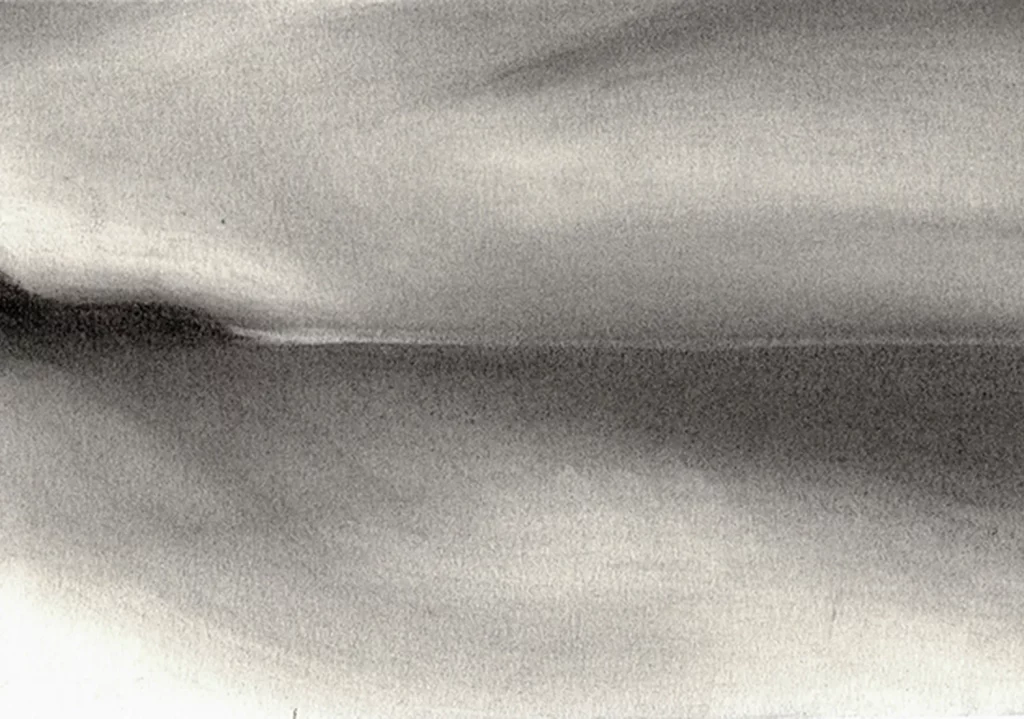 Wave, light
2021
Charcoal on paper.
11 x 14 inches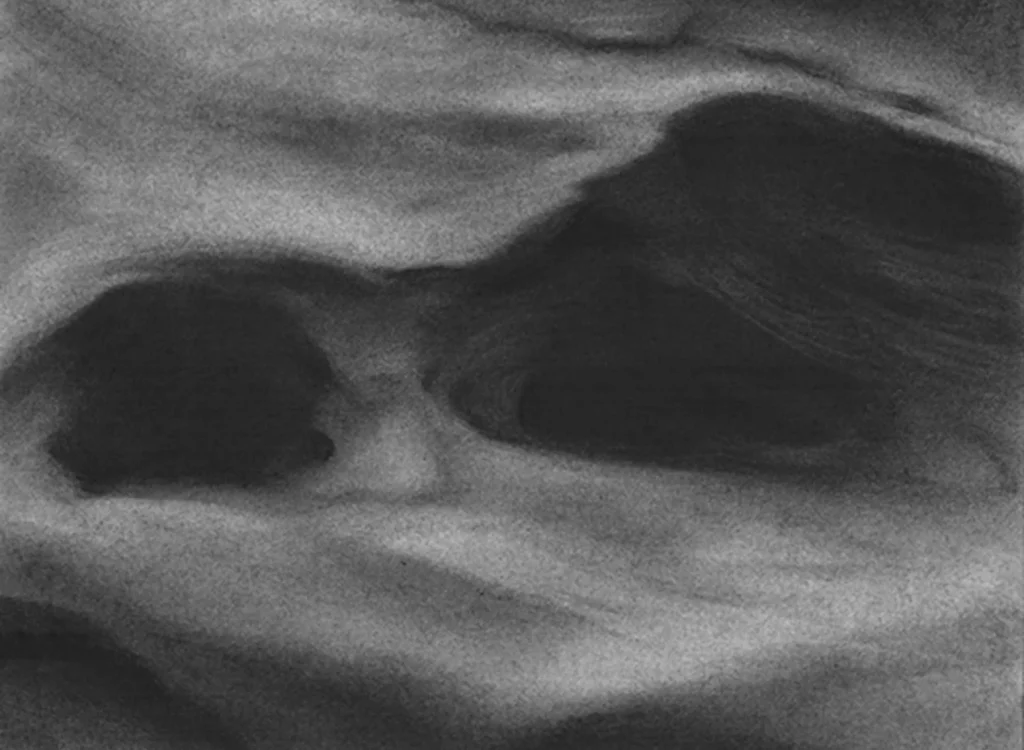 Red River Gorge Series: Gaze
2017
Charcoal on paper.
7 x 9 inches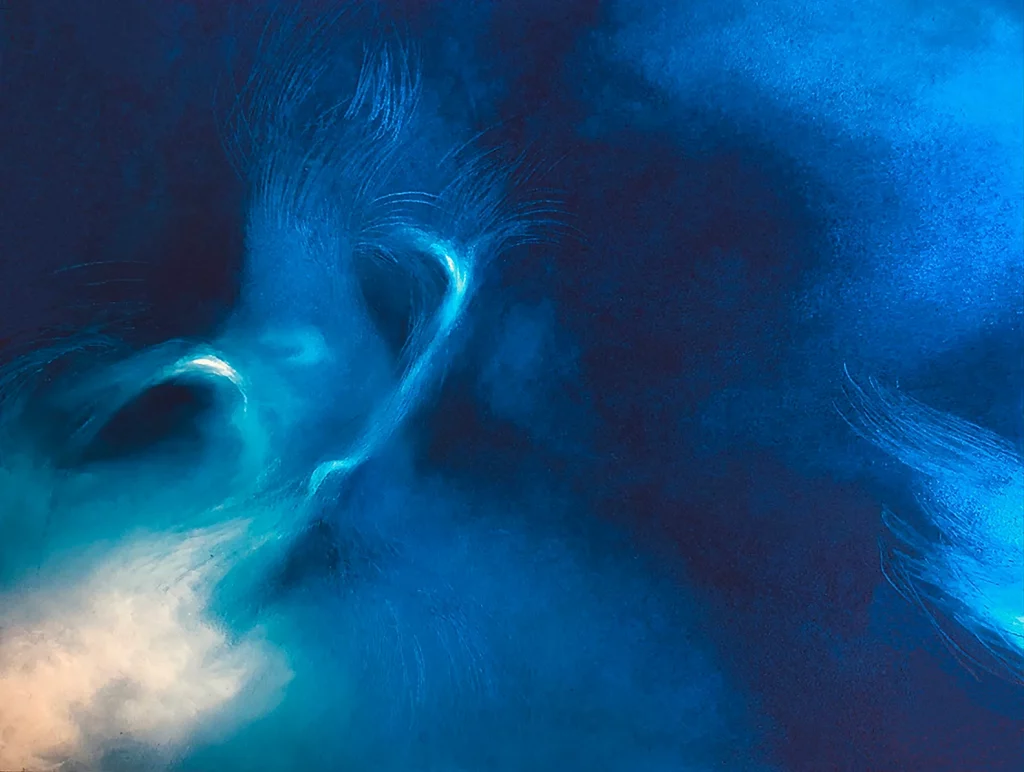 Cloud Series: Rush
2021
Oil stick and oil pastel on Arches oil paper. 
12 x 16 inches.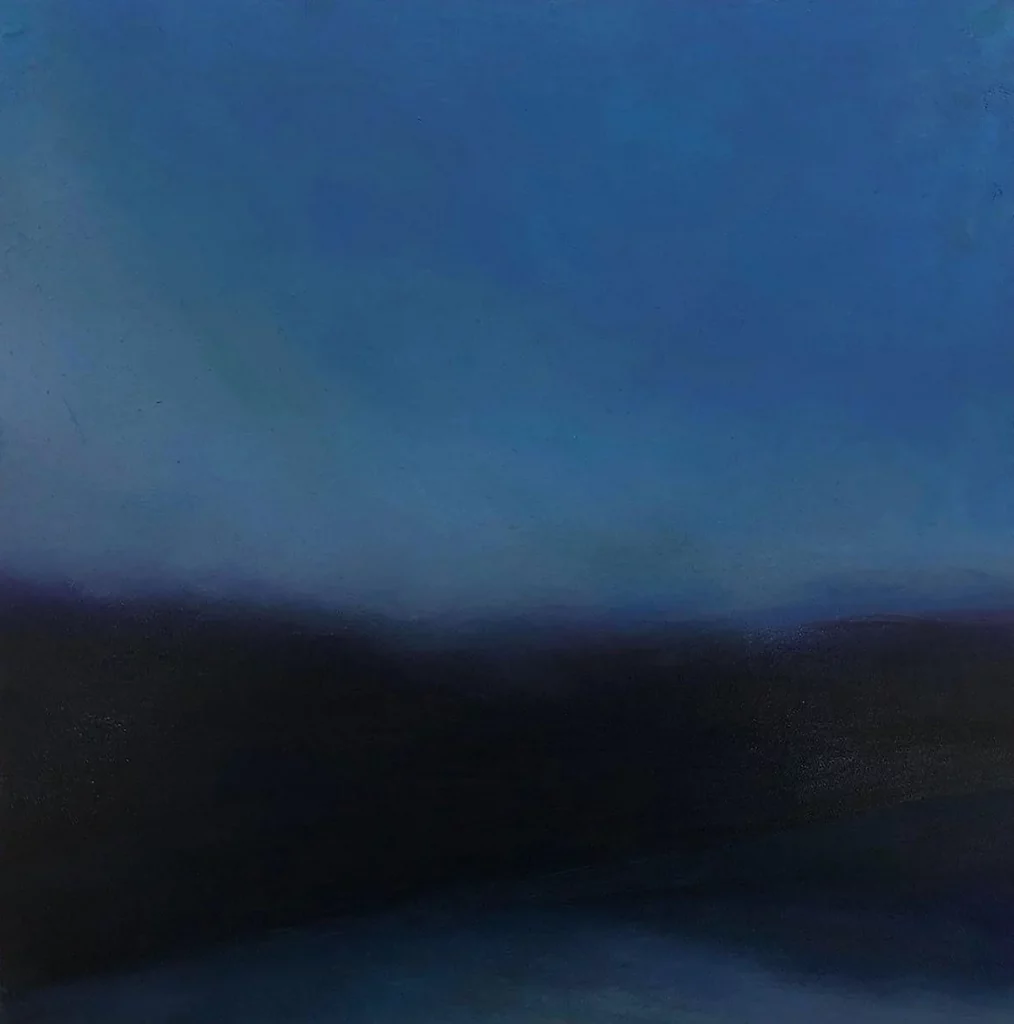 Cloud Series: Cloud Bank
2021
Oil stick and oil pastel on Arches oil paper.