Exhibition Date:
September 2022

Graphite and marker on paper. 
Comment:
A drawing and music score exploring density and convergence of random lines. The entire project explores 100, 125, 150, 175 and 200 Lines.
Keywords: 
drawing, graphite, music composition, abstract
Paul Lorenz was born in Chicago and studied architecture at the Illinois Institute of Technology and painting at the Art Institute of Chicago, The International School of Art in Italy (under Nicolas Carone) and UC Berkeley. His final leg of creative investigation led him to his MFA in music composition from the Vermont College of Fine Arts.
My work is my autobiography.
My work floats between architecture, visual media, and music composition. How do you describe volume…density. Can you see it…hear it? What does a line sound like? What do one hundred lines sound like…look like.? These are the questions that guide my work, my day and push my curiosity. 
Creating work is a journey that may or may not have a conclusion. Numerous national and international group and solo exhibitions have pushed his work in directions that surprise.
Abstraction is not a style, but a state of mind.
Other archived works by this artist.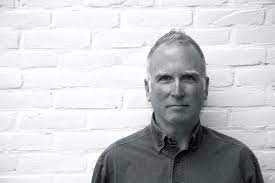 Octet No. 1
written by Paul Lorenz
Recorded Live from the Florence Biennale in 2015