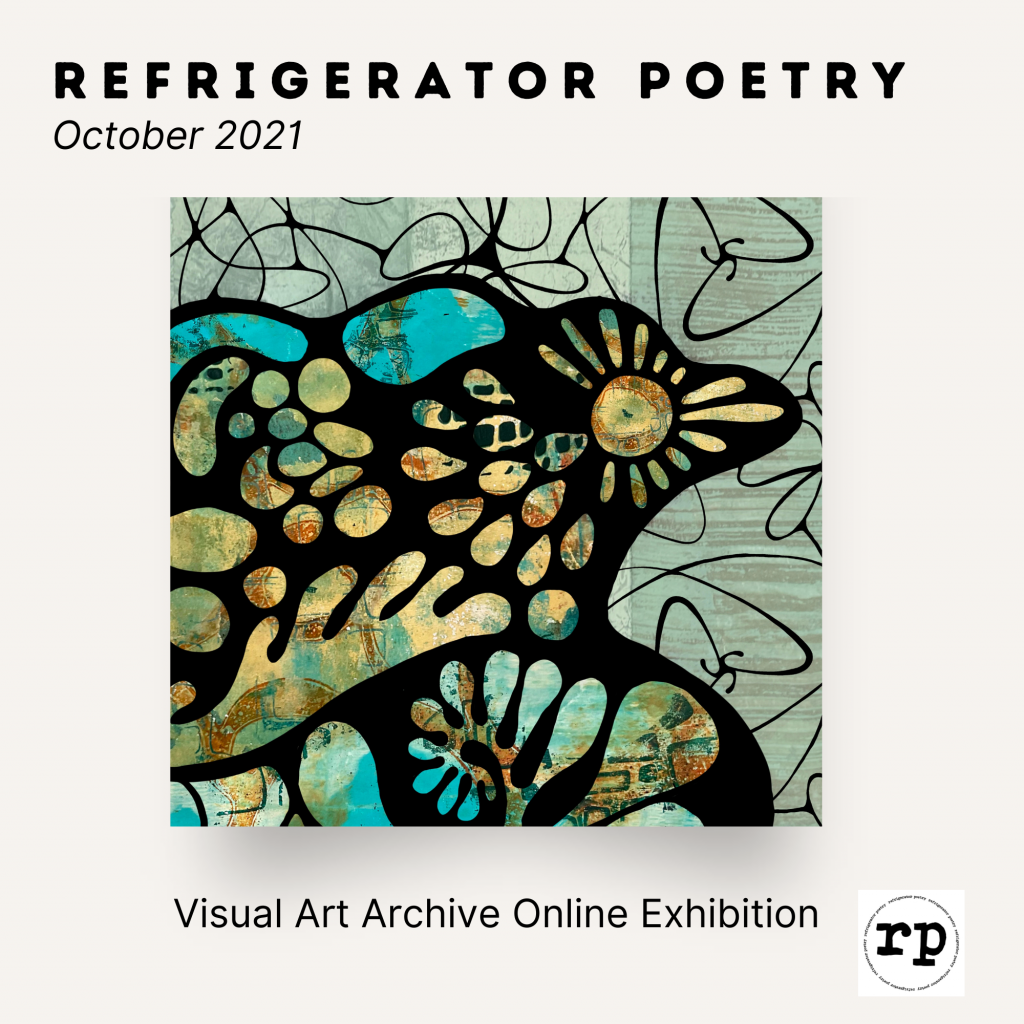 (October 1 – 31, 2021) Refrigerator Poetry is pleased to present the October 2021 Visual Art online group exhibition organized by archive director, Perri Neri. The exhibition features artists from around the world – Karachi / Singh, Lagos State & Anambra State / Democratic Republic of the Congo, Sao Paolo / Brazil, New York City, Baltimore, North Carolina, Atlanta, and Tampa Bay. All work was completed between September 2020 and September 2021.
Refrigerator Poetry can be defined as a multiplicity of voices being created out of the experiences being had in the moment. While we continue to negotiate with a pandemic, we have learned quickly to accept how fragile both our experiment of democracy and our human lives are. This month's exhibition embodies a diverse array of narratives and practices, based in media ranging from photography, painting, textiles, collage, and sculpture. The range of experiences shared by these artists reveal moments when hope and optimism & joy and humanism mingle with death and decay.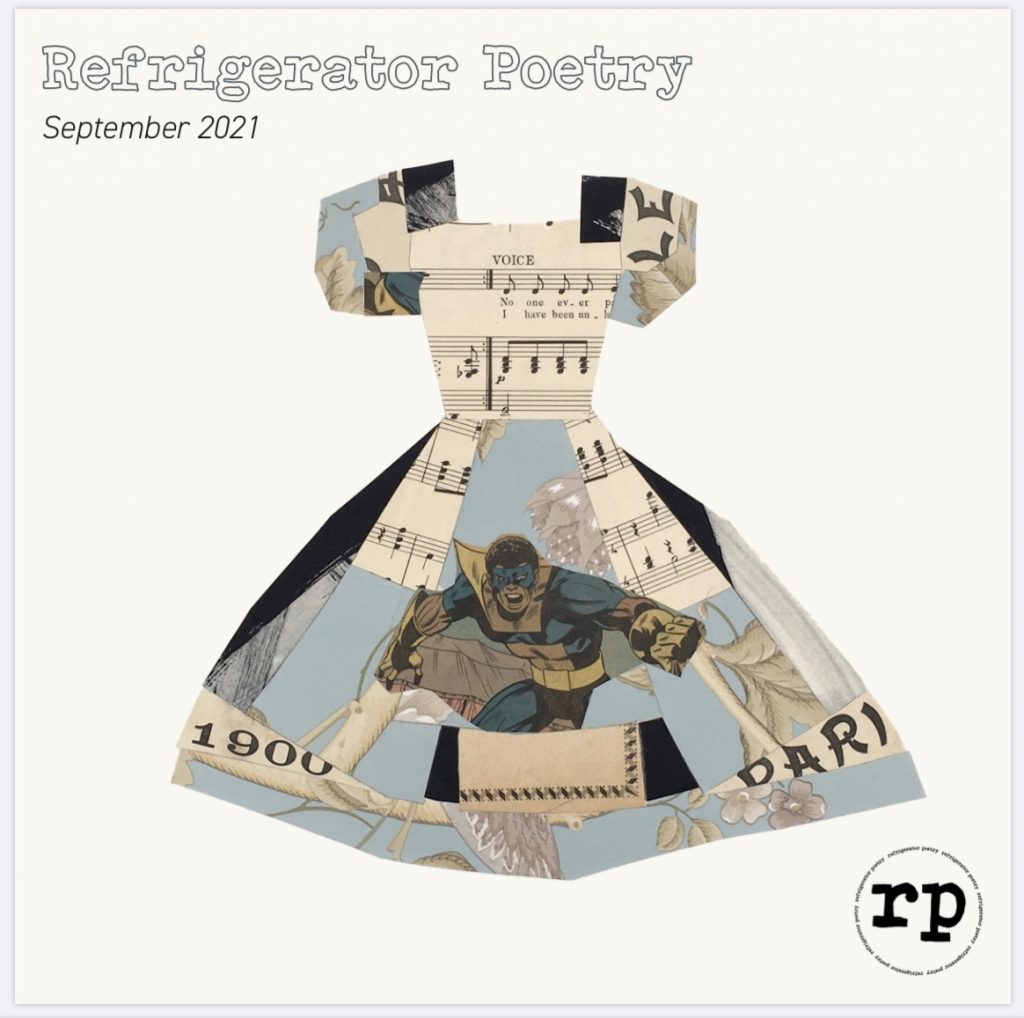 September 1 – 30, 2021.
Refrigerator Poetry Visual Art Archive is proud to present our inaugural online exhibition through September 30th and archived in perpetuity.
REFRIGERATOR POETRY SEPTEMBER 2021 features artwork by fifteen national and international artists completed since 2020. The presented works resonate with feelings of disruption, isolation, alienation, organizing rituals, and loss of control associated with shutdowns, quarantines, and economic pauses. The world and our daily lives have been irrevocably changed over the past year and continues to be in flux to this day. One constant is the artist's commitment to making art as a way of both personal expression and as part of the narrative of their communities.
Refrigerator Poetry's September 2021 Exhibition, organized by the Archive Director and co-founder Perri Neri, offers a conversation between artists who broadly range in their formal approaches and in the memories they summon. Refrigerator Poetry is curious to see and excited to share the art that is being made by visual artists from all over the world at the same time. Neri affirms that this just the beginning!