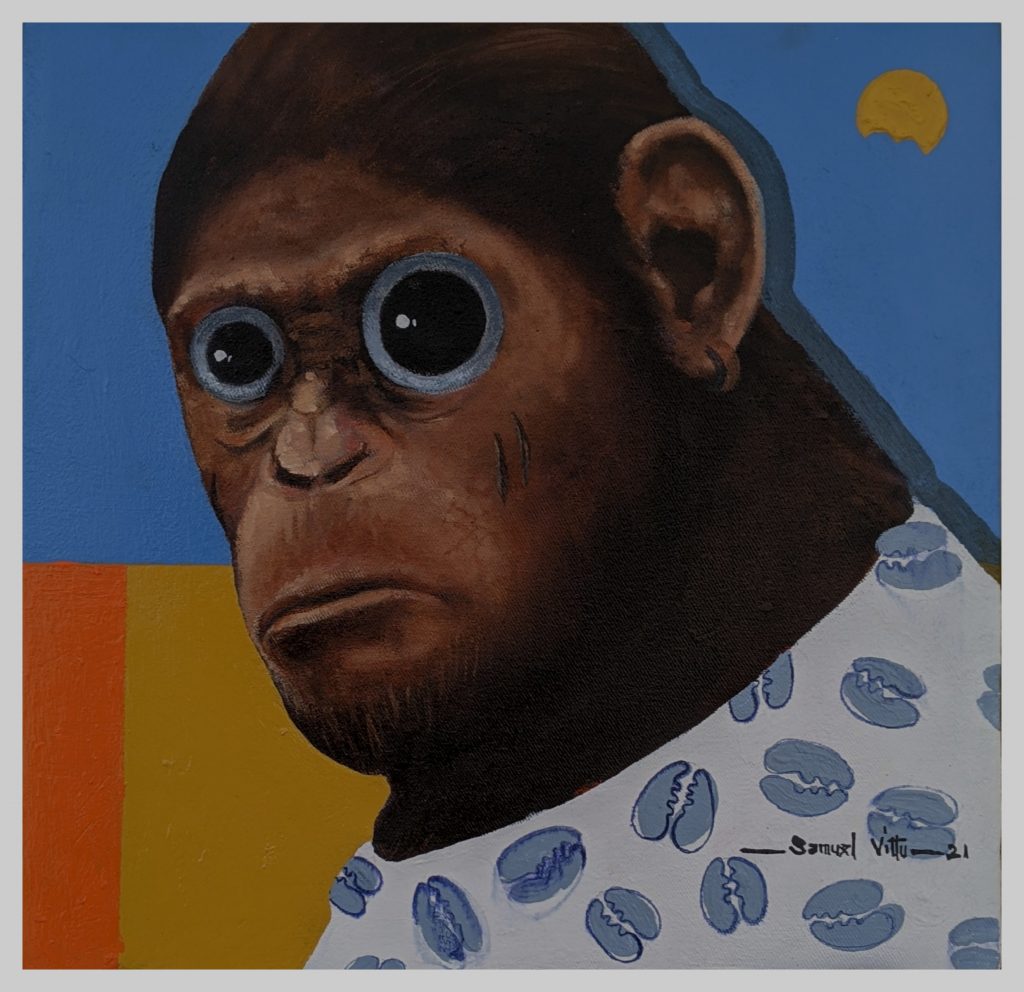 Born in Badagry, the coastal town of Lagos, Samuel Vittu believes that the face is laced with diverse stories. His work constantly interrogates the exterior of the face as an entry point into larger issues in the society with the use of acrylic, oil and charcoal. He fuses abstraction with portraiture and anthropomorphism employing bulgy eyes as windows and zoom lens into the happenings, experiences, thoughts, and crisis that goes on in the mind of his subjects.
Samuel comes from a family that an uncle studied art and had given him the basic and formidable training during his formative (artistic) years.
Those years could be described as one of concerted exposition. As a trained painter and art educator, he holds a Nigerian Certificate in Education from Adeniran Ogunsanya College of Education as well as a Bachelor of Art Education in painting from the University of Nigeria, Nsukka. Samuel lives and work in Lagos.