Swapped Corners
2022
Acrylic and Ink on Shaped Canvas
50 x 45 inches
"My artwork is autobiographical. Acknowledging past and current traditions, I refer to underlying themes in art history, mixing and merging concepts. The intersection of fine art, architecture, and design influences my artwork as I relate to my everyday life, pulling colors, shapes, and patterns from my interior spaces. Creating shaped work allows me to guide the viewer in experiencing my world, providing a window to look through, experiencing deep and shallow areas while pausing at planes of colors that are unadorned or filled with detailed motifs following the rhythm of my daily happenings."   
Keywords:
abstract, acrylic, ink, shaped canvas
Nichole Gronvold Roller is a painter who received a BFA in Art Education from Minnesota State University of Moorhead, an MA in Art Education from Boston University, and an MA in Painting from Bradley University. Gronvold Roller is represented by the BoxHeart Gallery, Pittsburgh, PA., and James May Gallery, Milwaukee, WI. Her paintings can also be found with Leslie Tyler Design, Peoria, IL., and The Painting Center (Art File), New York, N.Y.
"My artwork is autobiographical. Acknowledging past and current traditions, I refer to underlying themes in art history, mixing and merging concepts. The intersection of fine art, architecture, and design influences my artwork as I relate to my everyday life, pulling colors, shapes, and patterns from my interior spaces. Creating shaped work allows me to guide the viewer in experiencing my world, providing a window to look through, experiencing deep and shallow areas while pausing at planes of colors that are unadorned or filled with detailed motifs following the rhythm of my daily happenings."    
Other archived works by this artist.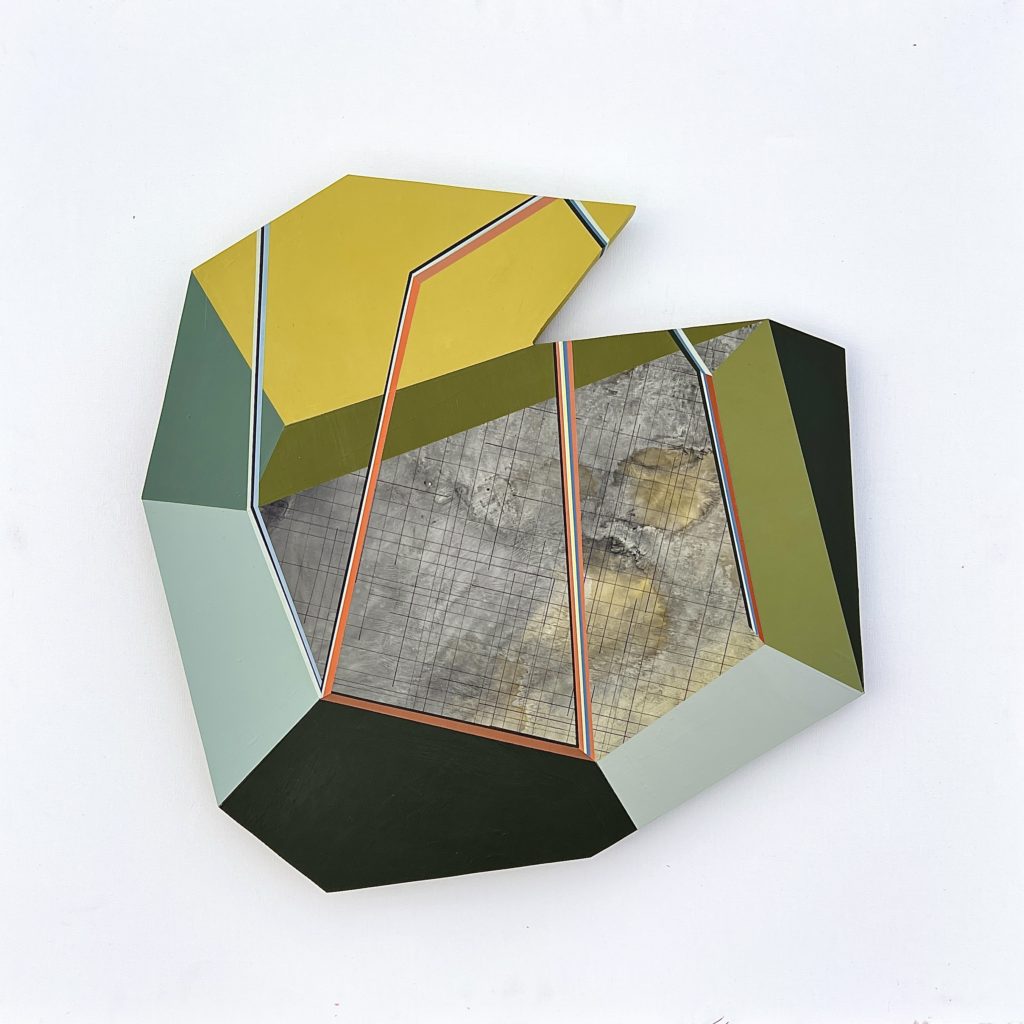 FEBRUARY 2022 Exhibition Catalogue
Nichole Gronvold Roller
Temont, IL
Pass Over
December 2021
Acrylic and ink on shaped panel,
25 x 14 inches
"My art responds to my immediate environment; I find a connection between fine art and design, architecture, and the landscape. The process of looking and experiencing my surroundings is an essential element for my art-making method. My abstract paintings are built upon a catalog of daily experiences within a framework of looking up, down, and through as I navigate throughout the day."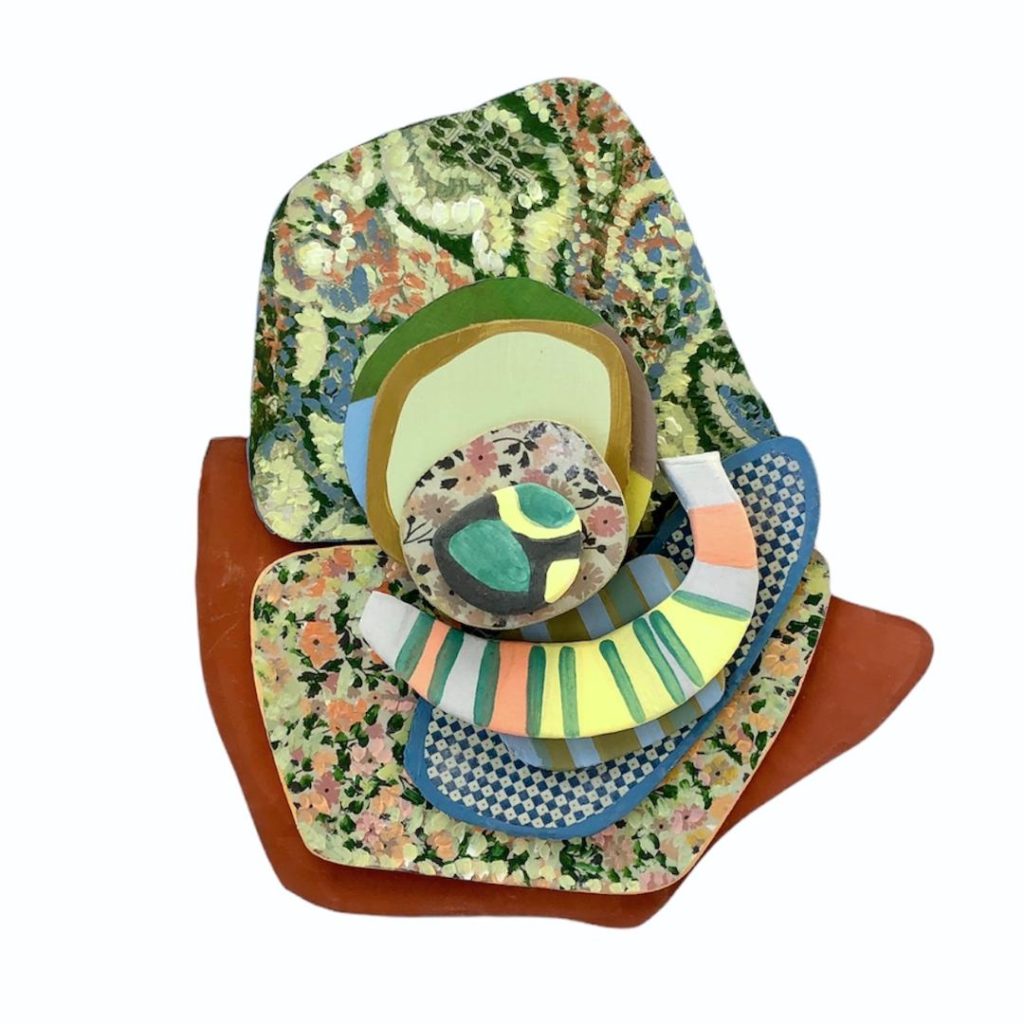 Nichole Gronvold Roller
Temont, IL
Pass Over
December 2021
Acrylic and ink on shaped panel,
25 x 14 inches
"My art responds to my immediate environment; I find a connection between fine art and design, architecture, and the landscape. The process of looking and experiencing my surroundings is an essential element for my art-making method. My abstract paintings are built upon a catalog of daily experiences within a framework of looking up, down, and through as I navigate throughout the day."