Shall We Debate the Utmost Boundaries of Logic?
Creation Date and Location:
2022.
Lower East Side
New York, NY
Medium:
Acrylic and paper on canvas.
Dimensions:
20 x 30 inches
Keywords:
mixed-media, NYC, abstract
Susi Raphael lives a creative life. She worked at the Cancer Society in broadcasting and advertising and started a radio show for them. After retiring, she launched another radio show called "Let's Travel! Radio" on cultural tourism. Raphael considers herself to be a self-taught artist and I has kept a painting practice in her studio in the Lower East Side, NYC for over a decade. She began to exhibit her multi-layered photographs in the 90's in NYC in galleries and alternative spaces. She had a one woman show at the La Mama Galleria entitled Laissez "Les Bons Temps Roulez" in New Orleans which included typical cuisine and a fortune teller. Susi Raphael has since had exhibitions of her paintings at Ceres Gallery, National Arts Club NYC, 131 Eldridge Street Gallery, 2 Rivington Street Gallery, The Art Students League and The Pen and Brush, an organization dedicated to women in the arts since 1894. Her work is in numerous private collections including the American Cancer Society and the Plow Share Group.
As an artist, my intention is to surprise people with multi-textured, multi-layered paintings and photographs. The layers in my artwork reflect the layers of life— the complexities, textures, and surprises of my life experiences. When I put my brush or palette knife on the canvas, or pick up my old Nikkormat camera, these "tools" become an extension of me and a way to discover the knowing place within me — my inner life.

My passion for creating art centers me and makes me feel alive. As an intrepid traveler and the host of Let's Travel Radio, I am also inspired by the many places I have visited and love worldwide. For me, the meaning of life is to be engaged, and my art is a way to do that…to communicate with people, to touch them and to stimulate them…so they can discover their own sensibilities and experiences through my works of art. Thus, together, we can create Collaborative Artistic Adventures.
More archived work by Susi Raphael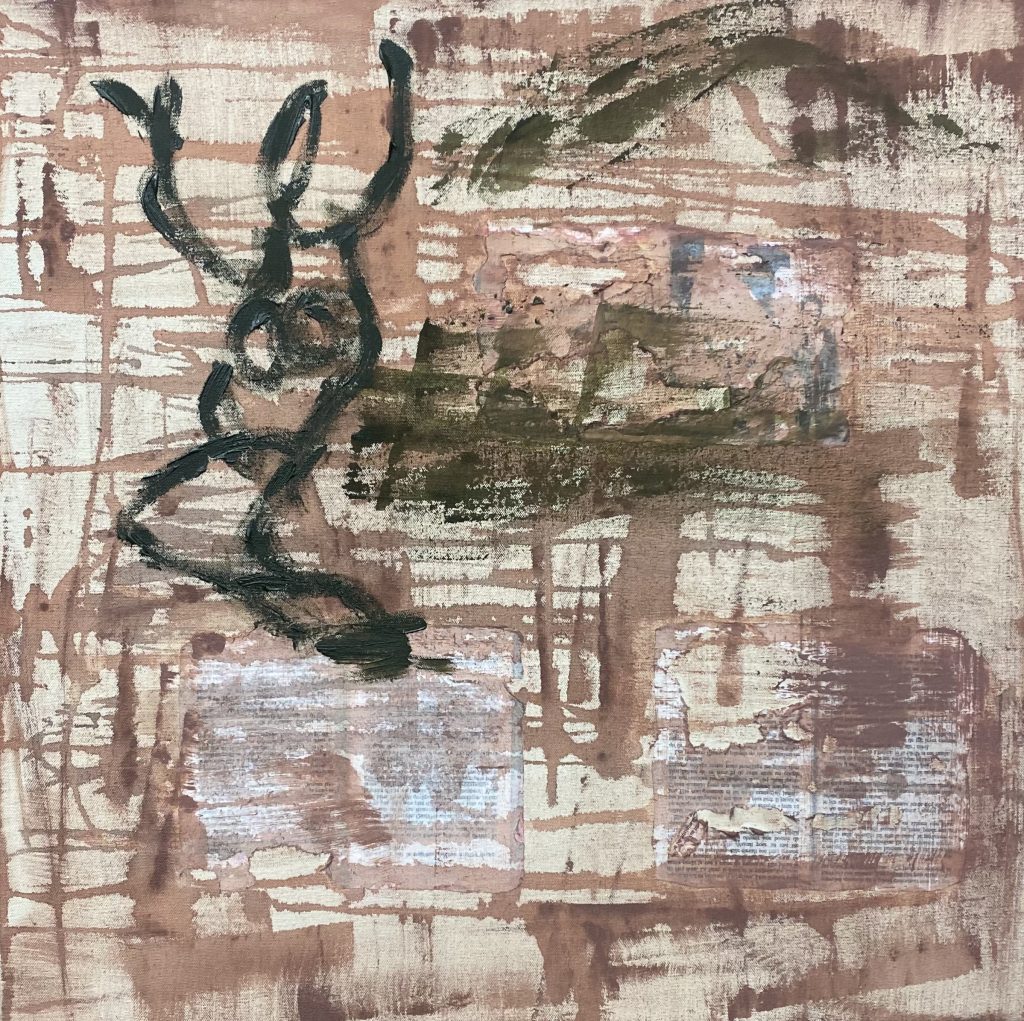 La Donna e Mobile, 2021.
multi-media on canvas
33″ x 28″
Lower East Side, NYC
The background of this painting incorporates transfers of newsprints, while on the top layer there is a free flowing image of a "capricious woman" in motion as in the opera by Giuseppe Verdi's Rigoletto.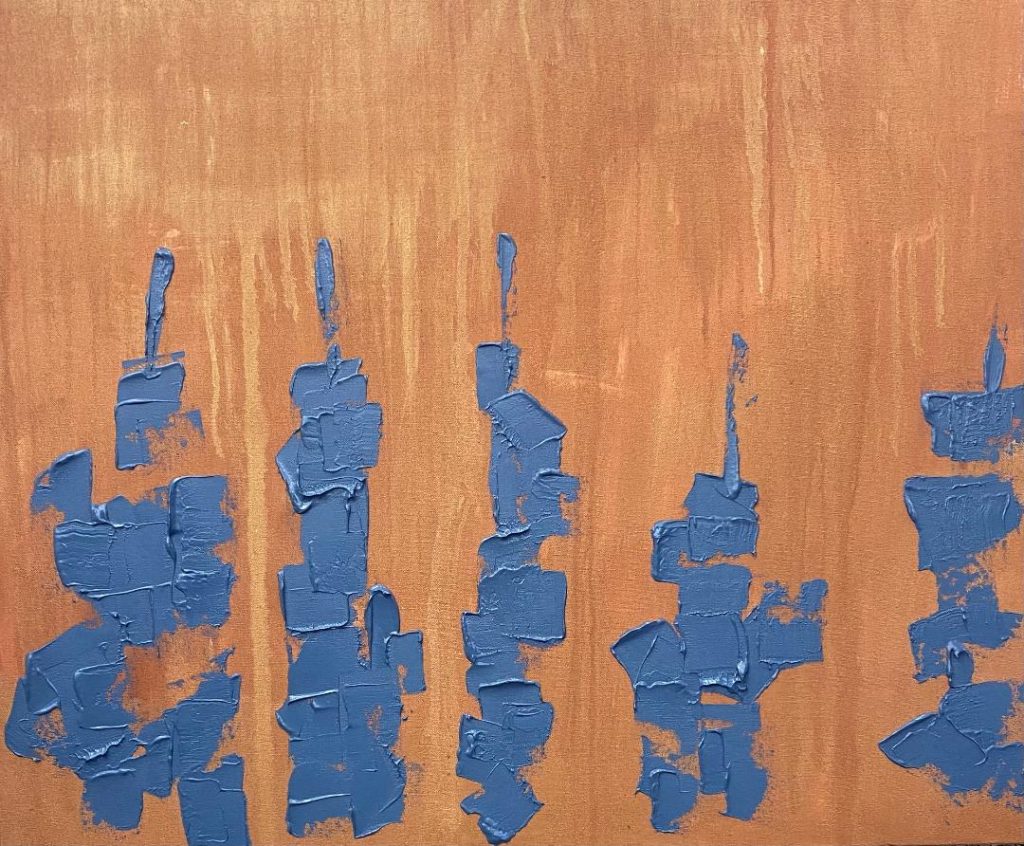 Mighty Warriors,  2021.
multi-media on canvas
27″ x 33″
Lower East Side, NYC